Ancient Buddhist Monasteries of Eastern India:
with Shantum Seth co-led by Stephen and Martine Batchelor

January 5 to January 18, 2015 (14-days)

Shantiniketan Pre-Trip: January 2 to 4, 2015 (3 days)
Nagarjunakonda & Amravathi Post-Trip: January 19 to 23, 2015 (5 days)
----------------------------------------------------------------------------------------------------------------
Ancient Buddhist Monasteries of Eastern India: 14-days pilgrimage
Stephen and Martine Batchelor will co-led with Shantum Seth a pilgrimage to the Ancient Buddhist Monasteries of Eastern India from 05 – 18 January, 2015.  
This two week trip will start in Kolkata (Calcutta), continue to Orissa, and end up in Andhra Pradesh.  While there may be no places to quite match the grandeur of Ajanta and Sanchi, we will encounter a wide diversity of Buddhist remains, from some of the very earliest Buddhist artefacts of the stupa at Bharhut (preserved in the museum in Kalkota) to three Vajrayana monasteries in Orissa, and a number of early rock-cut and free-standing temples near Vishakapatnam in Andhra Pradesh. In addition, we will visit the Royal Asiatic Society in Kolkata, the Ashokan edict that marks the battle of Kalinga, as well as two remarkable Hindu temples: that of the Sixty-Four Yoginis, and the famous Sun Temple of Konark.  We will conclude the pilgrimage with a two day retreat at Guntepalle, the best preserved rock-cut temple in Southern India.
As with our previous journey, the pilgrimage will seek to find a balance between exploring the sites themselves, formal periods of meditation and sutra study, as well as enjoying the cities, countryside, people and cultures of this part of India. 
We are offering a 3-day pre-trip option to visit the rural university town of Santiniketan, (a 3 to 4 hour drive from Kolkata) where our non-profit trust, Ahimsa has been working in 9 villages (3 Muslim, 3 Hindu and 3 Santhal/tribal) in the field of social development for nearly 20 years.  It will give the travellers a rare insight into rural life and Ahimsa's village development work that is influenced by our understanding of Gandhi, Tagore and of course the Buddha.
We are offering a 5-day post-trip option to visit Hyderabad, Nagarjunakonda and Amravathi. According to Vajrayana traditional sources the Buddha preached at Dharanikota/Dhanyakatakamand conducted Kalachakra ceremony, which would take the antiquity of Amaravati back to 500 BCE. Over 2000 years ago, on the south bank of the river Krishna stood the Mahastupa, the largest stupa in the country. The state of Andhra Pradesh has over 140 listed Buddhist sites, which provide a panoramic view of the history of Buddhism from 3rd century B.C. to 14th century A.D.

TEACHER BIOGRAPHIES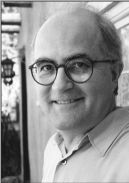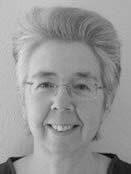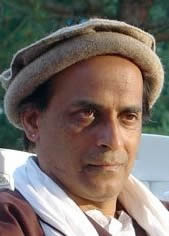 Stephen Batchelor                    Martine Batchelor                                  Shantum Seth
Stephen Batchelor
Stephen was born in Scotland and educated in Buddhist monasteries in India, Switzerland and Korea. In 1972, at the age of nineteen, he settled in Dharamsala, and in 1974 he ordained as a Buddhist monk in the Tibetan tradition and later traveled to Korea where he practiced as a Zen monk. Batchelor disrobed in 1985, when he moved to Devon, England to live and teach at the Sharpham Community and Gaia House. Stephen Batchelor has synthesized a distinctively Western Teaching style, drawing from multiple Buddhist traditions.   He currently lives in south-west France.
His books include: The Awakening of the West: The Encounter of Buddhism and Western Culture, Buddhism Without Beliefs: A Contemporary Guide to Awakening, Verses from the Center: A Buddhist Vision of the Sublime,
Living with the Devil: A Meditation on Good and Evil and Confession of a Buddhist Atheist.
Martine Batchelor
Martine was born in France and trained as a Zen nun in South Korea for ten years with her teacher Kusan Sunim.  She disrobed in 1985 and returned to Europe with her husband Stephen, where she also lived and worked at Sharpham and Gaia House.  Martine is the translator of Kusan Sunim's The Way of Korean Zen, and the author of Meditation for Life, The Path of Compassion, Women in Korean Zen, Let Go: A Buddhist Guide to Breaking Free of Habits, and most recently The Spirit of the Buddha.  She teaches Buddhist meditation worldwide and lives in south-west France.
Shantum Seth
Shantum is an ordained teacher (Dharmacharya) in the Zen Buddhist lineage (of the Venerable Thich Nhat Hanh) and has been leading pilgrimages ' In the Footsteps of the Buddha' and other transformative journeys since 1988.
He has co-authored books such as Walking with the Buddha and been a consultant for films like BBC-Discovery's Life of the Buddha and BBC-PBS's The Story of India.
He is a consultant to the World Bank to help promote Buddhist circuit tourism in India and is on the advisory board to the Minister of Culture, Government of India.
Shantum is actively involved in social programmes including teacher training through Mindfulness in
Education, being pioneered by the non-profit Ahimsa. www.ahimsatrust.org
He is working on setting up a Meditation centre in the foothills of the Himalayas, where he lives.
For futher information & registration please contact us at info@elevendirections.com
Itinerary
ITINERARIES: JANUARY 2015

Santiniketan Pre-Trip
| | | | | |
| --- | --- | --- | --- | --- |
| Day | Date | Day of the week | Travel | Night's stay |
| 1 | 2nd Jan | Friday | Arrive in Kolkata. Drive to Santiniketan | Santiniketan |
| 2 | 3rd Jan | Saturday | Santiniketan | Santiniketan |
| 3 | 4th Jan | Sunday | Santiniketan | Santiniketan |
Ancient Buddhist Monasteries of Eastern India

Day

Date

Day of the week

Travel

Night's stay

1

5th Jan

Monday

Santiniketan-Kolkata by road. End of Journey
Kolkata. Explore the city

Kolkata

2

6th Jan

Tuesday

Visit remains of the Bharhut stupa, relics from Kapilavastu in the Kolkata museum

Kolkata

3

7th Jan

Wednesday

Kolkata. Visit the Royal Asiatic Society

Kolkata

4

8th Jan

Thursday

Fly to Bhubaneshwar.

Bhubaneshwar

5

9th Jan

Friday

Bhubaneshwar. Lalitgiri, Udaigiri, Ratnagiri

Bhubaneshwar

6

10th Jan

Saturday

Bhubaneshwar-Puri-Konark-Bhubaneshwar 64 Yogini Temple

Bhubaneshwar

7

11th Jan

Sunday

Bhubaneshwar. Dhauli, Udaygiri, Khandagiri, Overnight train to Vishakapatnam (Vizag)

Sleeper Train

8

12th Jan

Monday

Vishakapatnam. Bhavi Konda, Thotla Konda

Vishakapatnam

9

13th Jan

Tuesday

Pavurallakonda

Vishakapatnam

10

14th Jan

Wednesday

Sankaram  (one day)

Vishakapatnam

11

15th Jan

Thursday

Salikundam.  Pongal festival

Vishakapatnam

12

16th Jan

Friday

Vishakapatnam-Rajahmundry (180 km) by road. Eluru

Rajahmundry

13

17th Jan

Saturday

Guntepalli monastery (40km from Eluru) (2 day retreat)

Vijaywada

14

18th Jan

Sunday

Guntepalli monastery. By road to Hyderabad. Departure/ Stay in Vijaywada for Amravathi-Nagarjunakonda option

Vijaywada

Nagarjunakonda & Amravathi Post-Trip

15

19th Jan

Monday

Vijaywada-Amravathi-Vijaywada by road

Vijayawada

16

20th Jan

Tuesday

Vijaywada-Amravathi-Vijaywada by road

Vijayawada

17

21st Jan

Wednesday

Vijayawada-Nagarjunakonda by road

Nagarjunakonda

18

22nd Jan

Thursday

Nagarjunakonda

Nagarjunakonda

19

23rd Jan

Friday

Nagarjunakonda-Hyderabad by road

Departure
We reserve the right to make changes to this itinerary based on a variety of considerations, including logistics, interests of the tour group, or other reasons, and will make every effort to ensure that any changes conform to the nature of the tour.